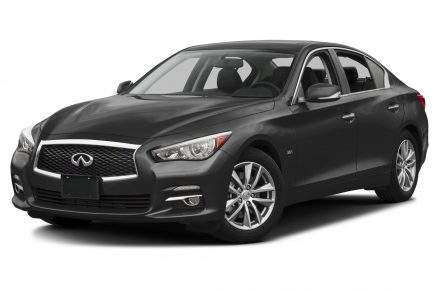 Luxury Infiniti Car Rental
Drive around So-Cal in style with United Auto Rental's Infiniti Q50, highly ranked as one of the best luxury cars in America.
Luxury Infiniti Car Rental
Seats 5 + 4 bags. Leather seats, Bluetooth, Radio, CD, Anti-Theft Device, Anti-Skid Device, Central Locking, , Driver Airbag, Dual Airbags, Cruise Control, Power Mirrors, Power Steering, Power Windows, Tilt Steering. V6 Engine, 25 MPG Est.
Luxury Infiniti Q50 Car Rental In Southern California!
---
Renting the luxury Infiniti Q50 is a great option for driving around Southern California in the lap of luxury. The Infiniti provides ample accommodations for five with leather seating, cruise control, Bluetooth and plenty of legroom. It's easy to see why the Infiniti has won the 10 Best User Experiences award. United Auto Rental makes Infinity Q50 car rental a breeze. But those seeking a slightly difference luxury experience might want to slip into our luxury BMW car rental.