Rental Polices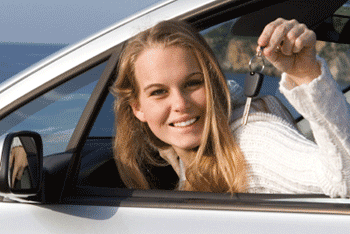 United Auto Rental is known for flexible policies and efficiency. We've listed lots of things you need to know below about how to rent a car in Southern California from our agency. For example, your payment options are explained, along with insurance information and the shuttle accommodations we provide for you. Our goal is to provide 100% customer satisfaction to all of our travelers—from business people to large groups to small families, and international tourists.
Take advantage of our affordable car rental in Orange County, CA, or a van rental in Ontario, CA, when you want to have an exceptional car rental experience. Our rental and payment policies are transparent so you won't have any surprises thrown at you. We take your suggestions to heart and are always looking for more ways we can enhance our customers' experiences. Let us know if you have any questions or concerns and rest assured we are here to make your travels as smooth and pleasant as possible.
Rentals are based on 24-hour periods starting from the time of pick up.
Minimum age to rent is 21 for most vehicles and 25 for premium SUVs and 15-passenger vans.
Vehicles can be returned 24 hours a day
Hours of Operation
Rental Counter
*Business hours effected by COVID-19 Pandemic. Please check location page for temporary hours of operation. 
Monday – Friday: 8 a.m. to 8 p.m.
Saturday – Sunday: 9 a.m. to 7 p.m.
Holiday hours may vary
Mileage
Free Unlimited mileage provided to travelers deplaned at Orange County or Ontario Airport with a current (same day) boarding pass on all rentals with the exception of the following vehicles:
Specialty Luxury (Mercedes Benz & BMWs) 150 free miles per day
Vans & Cargo Vans 250 free miles per day/ 1500 free miles per week
Full-size SUVs 150 free miles per day
Specialty Cars 150 free miles per day
All local renters and non-local renters without a current boarding pass will receive:
-150 free miles per day on all Cars and SUVs
-250 Free miles per day/ 1500 free miles per week on all Van Rentals
Additional miles @ $.28 ($.38 per mile for Specialty Luxury, Fullsize Vans, Premium SUVs.
Vehicles allowed for travel within the states of California, Nevada, and Arizona.
Travel into Mexico is not allowed.
Insurance
The renter's own liability insurance will apply except where owner is required by law to provide liability protection. If renter purchases liability protection from United Auto Rental the renter will be provided with liability protection up to minimum coverage required by state law should bodily injury claims and property damage claims be made against renter or authorized drivers by people injured in an accident. The cost of RLI renters liability insurance is $14.99 per day.
Collision Damage Waiver (CDW)
Collision damage waiver is offered at $15.99 to $19.99 per day depending on the rented vehicle CDW is not insurance.
Renters planning on using their own insurance coverage must bring proof of insurance.
Taxes and other fees
Sales tax is currently 7.75%
VLF: Vehicle Licensing Fee of $.45 to $.95 per day. This fee varies depending on the rented vehicle.
Shuttle Information
Shuttle is available during business hours. We are very accommodating, please call the location once you have arrived so we can arrange for your pick up. Shuttles are complementary. Our locations are conveniently located approximately 1 to 2 miles from the airport terminal.
Credit Card Qualifications/Requirements: 
To qualify to rent from United Auto Rental the renter must present at the time of rental a current driver's license and valid major credit card or debit card (see Debit Card Usage below) in the renter's own name with available credit. At the time of rental, an authorization hold will be secured on the credit/debit card provided, to cover the estimated rental charges and any additional charges that may be incurred. These funds will not be available for your use. We may place an authorization amount of up to US$ 350.00 plus the estimated charges on a customer's card, given certain conditions that will be outlined at time of rental.
Major credit cards accepted: American Express, MasterCard, Discover Card,  Visa.
Checks are not accepted.
We will authorize the estimated rental amount plus up to $350.00 at the inception of the rental on major credit cards.
When renting a vehicle using a Visa or MasterCard debit card, please note:
2 Day Minimum is required on rentals when using a debit card.
United Auto Rental will place a debit hold on your account for the estimated amount of the rental plus up to $350. This hold is not an actual charge, however, while the hold is in effect, these funds will no longer be available for your use.
If the vehicle is not returned on or before your due date, United Auto Rental will obtain additional debit authorizations to cover expected rental charges.
When the vehicle is returned, United Auto Rental will charge the total rental amount, and will process a reversal of any unused portion of the debit hold. Depending on your bank's procedures, this reversal could require up to 5 business days to be posted to your account. Please check with your financial institution for their related policies. Unfortunately, United Auto Rental cannot expedite the release of this debit hold, and the funds will not be available for your use until your bank processes the release. United Auto Rental will not be responsible for any returned checks due to credit holds.
* Pre-paid/EDD Benefit cards will need to meet the same requirements as cash rentals.
Renting cars using a cash deposit or Prepaid/EDD Benefit Card
Customers planning to rent without the use of a credit or debit card–on a cash-only basis–must bring the following documents to the rental counter:
TRAVELERS
Valid driver's license and a round-trip ticket from an airline.
LOCAL RENTERS
Verifiable home phone number or a current verifiable gas or electric bill with the renter's name and address. A recent pay-stub no more than 30 days old. All documents must be in the renter's name. A cash deposit of $350 is required in addition to the cost of rental.
2 Day Minimum is required on rentals when using a cash deposit or Prepaid/EDD debit card
A credit card guarantee is required at booking for premium, luxury, vans, SUVs and convertibles.