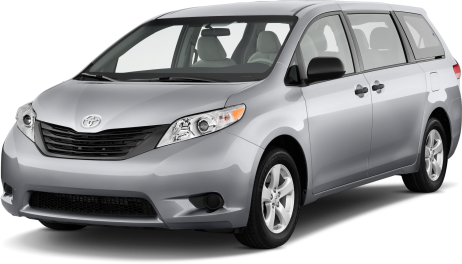 Standard Van 8 Passenger
Rent a great standard minivan that seats up to 8 passengers with United Auto Rental's award winning Toyota Sienna.
Standard Van 8 Passenger
Seats 8 + 8 bags. Bluetooth, Radio, CD, Anti-Theft Device, Anti-Skid Device, Central Locking, , Driver Airbag, Dual Airbags, Cruise Control, Power Mirrors, Power Steering, Power Windows, Tilt Steering. V6 engine, 21 MPG Est.