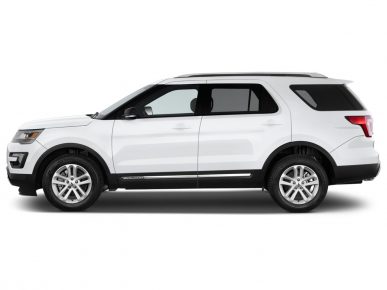 Fullsize SUV Rental
If you're looking for a Full size SUV that's' roomy and stylish, check out United Auto Rental's top rated, 7 passenger Ford Explorer.
Fullsize SUV Rental
Seats 7, fits 3 to 5 bags. Bluetooth, Radio, CD, Anti-Theft Device, Anti-Skid Device, Central Locking, , Driver Airbag, Dual Airbags, Cruise Control, Power Mirrors, Power Steering, Power Windows, Tilt Steering. V6 engine, 20 MPG Est.
Southern California's Best Full Size SUV Rentals!
---
Top Full-Size SUV Rentals. We are proud to offer the Ford Explorer 7 Passenger as our SUV Fullsize model. It comfortably seats 7 and fits 3 to 5 bags. It has central locking, power steering, power windows, cruise control and a V6 engine. But if you are looking for a little more luxury in an SUV rental, you might want to check out our SUV Premium model.