At United Auto Rental, we would like to thank all of our customers who supported us during the pandemic. Despite the uncertainty and fear that the virus has caused, many customers have found a way to reach unavoidable places through our rental car services.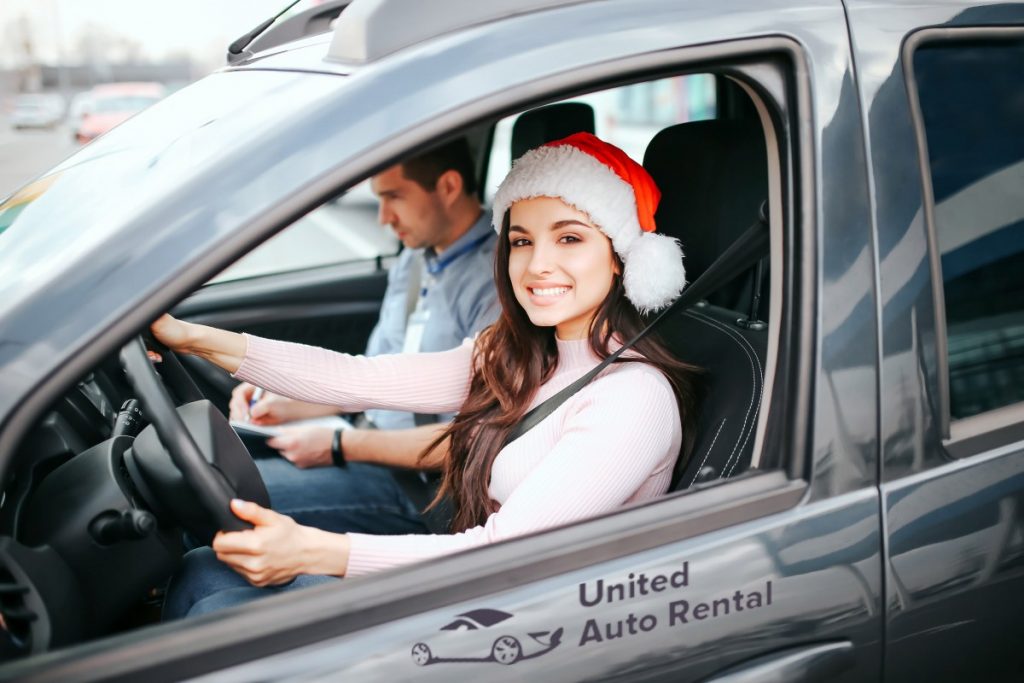 We want to thank the healthcare workers who have worked tirelessly on the front lines to support people in need in the fight against coronavirus. We are truly excited about customers' commitment to making a difference in these challenging and unprecedented times.
Their approach embodies the Unitedautorental and finds ways to approach problems, do things differently, and make continuous improvements. This includes coming up with practical tools and techniques to make things work better for staff and, most importantly, the people (customers) who use our Rental Car services.
Our number one priority is providing a hassle-free rental car service to all of our customers, especially during these difficult times. As you all know, we adhere to the guidelines and measures issued by federal, state, local, and certified healthcare workers in our Rental Car service offices.
How To Choose A Rental Car?
Not all rental cars and companies are the same, and there are options to consider before renting a car while traveling. One of the most important factors travelers should consider before reserving their vehicle is the business operation hours.
Choose A 24-Hour Rental Car.
It's better to choose a rental car near me with 24-hour delivery and pickup option. This way, travelers can plan their time according to their schedule and not get stranded or blocked if they arrive after 4:30 p.m., while exploring a new place in this great city.
In addition to the 24-hour availability, you need to make sure that the chosen language is spoken fluently. Many people book rental cars for their international business needs or vacations, and communication with the rental company is necessary. Very few travelers can ask about their rental car near me and understand complex directions.
Therefore, the customer and the company must communicate in the same language. Also, you should check the language in the GPS functions of the rental car. Otherwise, it may be unusable. It's imperative for you that the company converts the GPS language to the customers.
Specific Size Category
When booking transportation, the customer is asked what size of vehicle they want. This can be difficult as vehicle sizes in the US are typically larger than vehicles in equivalent categories from other countries. Customers should understand the size of the car for the country they are traveling to.
However, before booking a particular size class, customers should consider the number of travelers, gas prices, and the amount of luggage they will be carrying on their trip or on holiday vacation.
As many people know, a budget can be tight on vacation, and you don't want to spend a lot of money on a rental car or gas. It is common for gasoline prices to be around $ 5 and more per liter. It takes almost four liters to make one gallon; Therefore, a gallon of gasoline can cost a traveler $ 20 or more per gallon. A cheap rental car is available; all you have to do is do some search to reveal it. For example, companies like Unitedautorental have cheap rental cars that you can use.
When reserving a car, it's of the utmost importance to ensure a transmission vehicle you can drive. You must also have a realistic view of your driving skills. Travelers should book automatic transmissions whenever possible. It is much easier, and trying to change gears while looking for a place is much more difficult when you do it in unfamiliar territory.
What Types Of Cars Can I Rent From A Rental Car Near Me?
In a rental car near me, you can rent many different cars, from economy to luxury, which comes in various sizes: compact, midsize, sedans, SUVs, hybrids, and more.
How Do I Find The Best Rental Car Deals On A Rental Car Near Me?
Find the best rental car deals by entering your travel dates and pickup and drop-off times in the search bar. Then choose the type of vehicle that best meets your needs and filter for exclusive offers and member prices. There are offers on many different types of vehicles, and you can customize the pickup and drop-off locations to meet your needs.
Can I Book Now And Pay For My Rental Car Later?
Yes, Unitedautorental offers rental cars that you can book now and pay later. This option allows you to reserve your rental car without prepayment. When you check in to pick up your car, you pay the full cost, and the deposit will be charged to your credit card. However, some of the cheap rental car deals are prepaid and must be paid for at booking. So be sure to read the terms of your rental agreement.
Renting a car shouldn't be a headache-inducing experience. Thousands, if not millions, of travelers use rental cars to enhance their vacation or business experiences! Unitedautorental specializes in providing travelers with safe rental cars in our region, with locations open 24/7. Our fleet consists of a wide variety of hybrid and luxury vehicles that are offered to customers.
Finally, we are mindful of our customer's and employees' safety, which is why it is more important than ever to provide our car rental services. We're here to assist in all corporate functions and provide professional services to assist those struggling to adapt to the rapid changes brought on by COVID-19 pandemics.