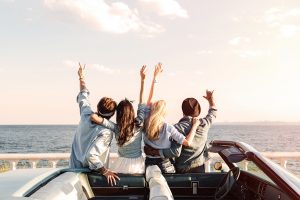 Many budget-conscious bands that travel from gig to gig find renting a van at the airport is the best way to stay together and enjoy conviviality while touring. For many bands that play in small-to-medium venues the music business is notorious for not being the most lucrative way to earn a living. Renting a van is definitely the most cost-effective way to keep your expenses down. Plus, you will be in a vehicle that transports your band members, gear, and everything else you need to have a successful tour.
Whether your group is touring for a few days or a few weeks, you'll find that a van is the best way to travel. When you are planning your tour in Los Angels, Van Rental in Los Angeles has some of the most pertinent questions to ask yourselves include the following:
How many are in your group?
Where are you starting out?
How many cars would you need if you didn't have a van?
Remember, you can choose from a 7, 8, 12, or 15-passenger van. Depending on how large your group is, you should choose one of these sizes that can accommodate people, clothes, gear, and instruments. You can always remove a couple of seats if you find that you need more space for guitar amps, drum sets, keyboard cases, and more.
Contact United Auto Rental when you need a van rental in Orange County, CA. We have a number of different sized vans that can be picked up at our rental company near John Wayne Airport in Orange County.