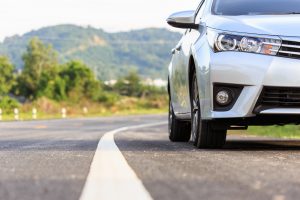 There are so many reasons to take the family on a vacation in Southern California. From Los Angeles to San Diego and Santa Monica to Newport Beach, you never run out of things to do and places to see in Southern California. You can sightsee among the beaches, historical sites, the famed San Diego Zoo, and so much more. For example, the month of April features the Coachella Music Festival, with well-known talent, stunning art, and maybe even a movie star or two to set your gaze upon.
If your interests lie more in the theater arts, try Laguna Beach for its summer staging of the Pageant of the Masters at the Festival of Arts, which has been bringing classical and contemporary works of art to audiences for more than 80 years.  And, of course, there's always Disneyland, with its theme park, resort, and numerous magical sections inside.
No matter where or what you want to visit in Southern California, rest assured you can rely on United Auto Rental in San Diego to get you where you want to go. We are known for our efficiency, little-to-no wait times, short walks and flexible auto rental policies. Your trip is bound to be as nearly perfect as possible when you choose United Auto Rental to rent a car in Southern California.