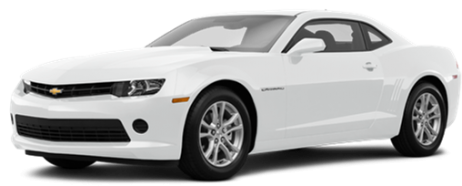 Sports Car Rental
Looking to rent a sports car? We offer both the sleek and powerful Chevrolet Camaro and Ford Mustang Coupes.
Sports Car Rental
Seats 2 Adults, 2 Children + 2 bags, Bluetooth, Radio, CD, Anti-Theft Device, Anti-Skid Device, Central Locking, Cruise Control, Driver Airbag, Dual Airbags, Power Driver Seat, Power Mirrors, Power Windows, Tilt Steering, V6 Engine
Powerful Sports Car Rentals For Your Ride Through Southern California!
---
When you really want to zip around those winding So Cal streets in style, you might want to stick with our sports car rentals. Our sports cars offer seating for two adults and two children and we have great models like the top motor trend rated Chevrolet Camaro Coupe and the classic Ford Mustang Coupe. If your ready to rent a sports car but prefer to have the top down, check out what we have for convertible sports car rentals.